January (II)
Welcome, fellow Nxters!  The last week has been frustrating for a lot of users with IGNIS and ARDR in third-party exchanges, we know the desperation many of you feel at having your assets be inaccessible or untradeable.
Jelurida works with the exchanges to try and make everything run smoothly. Ardor is a completely new blockchain concept – it is cutting edge, and it is a decentralized ledger; if users lose funds, or the exchange gets hacked, there is no way to get the tokens back and the exchange will be blamed.  Last week Poloniex opened deposits and withdrawals while being on a fork, and they are now reimbursing their users. So, patience, dear Nxters, the centralized ARDR markets will re-launch successfully, and IGNIS will be added successfully. Eventually. We do, just like you, long for an update from, for example, Bittrex.
We recommend traders to spend the waiting time to investigate the functionality of the blockchain you invested in. Ardor is a useful, disruptive, working, truly revolutionary blockchain platform, and you might realize that there is no reason to panic. Read, learn and explore the Ardor platform – use your creativity. You can log in with your account ID on ardor.nxter.org and check your balances but we do not recommend that you send your passphrase to ANY online node. Download the latest Ardor client, run it in full mode as it is fast as the blockchain was launched very recently.
Anyone who bought into the ICO or held their NXT in their own wallets (as we recommended over and over again), at the snapshot block, can enjoy using the Ignis, Bitswift and Ardor features. It seems to us that some investors have little to no idea about what they have actually invested in. Or think that Nxters control Bittrex, or (unfortunately) fall for scammers and phishing sites in their desperation to sell because they see the value of NXT dump after the airdrop of IGNIS. This is a shame. Ardor and Ignis work like a breeze. Activate your ARDR by forging, set up bundlers to earn IGNIS. Only seven items have been listed for sale on Ignis' decentralized marketplace so far, as this is a completely new blockchain. Create a poll, shuffle your IGNIS or issue a mintable coin. On the Bitswift chain there are plenty of unclaimed aliases. Do you wonder what the AEUR chain is? Then keep reading.
We welcome back our old readers and warmly welcome our new ones. The cryptosphere is a large, complex, and largely mysterious place for many people and we at Nxter are changing that. We want our readers to become experts in the Nxt / Ardor / Ignis blockchain ecosystem. Take a deep breath, lean back and learn about all the news from last week.
NXT COMMUNITY
MEETUPS
The AE
DEVELOPMENT
NXT IN THE MEDIA
PRICE EVOLUTION
---
This week's newsletter is put together by apenzl, rubenbc, Jose, and James.
Donations appreciated: NXT-TK9J-MEKH-MUP9-HFCH2 / ARDOR-TK9J-MEKH-MUP9-HFCH2.
---
NXT COMMUNITY
#Ardor v2.0.11 is released! If you are still on a fork, upgrading to this version will automatically fix it. https://t.co/cS81n4Brnl (Ardor downloads) https://t.co/J4m3wQX4n4

— Jelurida (@Jelurida) January 7, 2018
Jelurida released a MANDATORY UPDATE (2.0.10) and followed up with 2.0.11, which fixes the problem with forks automatically.
It is mandatory to update from version 2.0.9. Update to the newest version, 2.0.11, which fixes the problem with forks. Bugs are frustrating but inevitable with new releases, they are even on the experienced Jelurida team's roadmap: Q1 2018 – resolve any issues discovered post-launch and ensure stability.
Jelurida wrote about Ardor v2.0.11:
Change log:

Version 2.0.11 blacklists peers older than 2.0.10, and adds a checkpoint at height 6000.

Changed Open Coin Orders to My Coin Orders in the Coin Exchange, sort orders per chain then per rate descending, added pagination.

Always make prunable messages prunable regardless of their length, if the "message is never deleted" checkbox is not checked.

Added Mistertango withdrawal UI to the AEUR child chain, not yet functional.

Increased default number of fork confirmations to 5.

Other minor bugfixes and improvements.

This release will perform a database rescan.
Download the latest Ardor version from https://bitbucket.org/Jelurida/ardor/downloads
Lior Yaffe, Managing Director of Jelurida and core developer of NXT Ardor, joined Elizabeth Mong to talk about the launch of the Ardor Platform and Ignis. He addressed questions about availability on the exchanges, the future plans of NXT and Ardor, the AEUR child chain and the responsibility Jelurida takes in entering into business relationships.
Lior (Jelurida) updates #Nxters about #Ardor and $IGNIS launch in this excellent interview with .@TheCryptoWoman from .@Ardor_Nxt_Group : https://t.co/EQueLlNefK $ARDR #fintech #blockchain #cryptocurrency #Exchanges

— NXTER Magazine (@Nxter_org) January 9, 2018
IGNIS is now Trading on AEX.com
AEX announced that they support IGNIS trading!
Use your AEX account to exchange IGNIS into, and out of, BTC.
The pair BTC/IGNIS is available on AEX.com
IGNIS Available to Trade with Rupiah

Bitcoin Indonesia announced that they support IGNIS trading.
Ardorgate's EURO-pegged Ardor child chain (AEUR) is entering its last stage of preparation. 
The AEUR coin is pegged to EUR, so you will be able to easily deposit EURO directly via Ardorgate and trade AE tokens (Ardor's ERC20 equivalent) globally, buy and sell Marketplace items on the blockchain, and even trade other Ardor child chain coins against the EUR-peg. 
martis (Ardorgate) posted this teaser in Slack:
Withdrawals to your bank account can be made directly from the Ardor client.
When the Ardorgate service becomes available, users with a Mistertango account will be able to easily transfer and convert AEUR tokens into Euros in their Mistertango account. This means you can withdraw salary earned in AEUR, AEUR you earned from selling items on the global marketplace, or you can convert any of Ardor's child chain tokens to AEUR and cash them out as EUR with Ardorgate. If you like fiat legacy coins better than decentralized crypto, that is.
Ardorgate wrote:
From start, Ardorgate service will be limited to Mistertango customers only.

Mistertango is a licensed/regulated bank/payment provider. All services for Mistertango individual customers are free of charge, by opening account you get your own IBAN account, free MasterCard and access to their BTC exchange. You can learn more at www.mistertango.com.

Deano – can I withdraw AEUR to MisterTango in Euros, or is it just backing the AEUR value?

martis – sure you can withdraw. You'll send me AEUR, Ardorgate will send the corresponding amount of EUR to your mistertango IBAN account. think about Ardorgate as casino cashdesk. Just service fees will be applied.
Coinerz – Gamified GPS App
Triffic is a new Coinerz app being developed that is looking to gamify driving, using the Ardor Platform – Triffic Miles will be the Coinerz equivalent of Air Miles. The app is just entering alpha testing phase.
They write:
Coinerz is excited to announce that their gamified GPS app is shortly entering the alpha testing phase.

"Triffic is one of the first apps that uses the blockchain for something other than cryptocurrency." says James Malach, the Coinerz CEO. "We are using the Ardor platform and its unique child chain technology to provide a decentralised ledger of Triffic Miles – our equivalent of Air Miles."

Triffic has been self funded for the last 18 months and we will be issuing an ICO in the next couple of months. The actual asset is fundamental to the workings of Triffic. Holders receive dividends based on a percentage of the revenue that the app makes…

There are several revenue streams.

1. Triffic Miles – earned by filling your virtual tank with Triffic Fuel. Watching a short video message will give you 30 minutes of Triffic Fuel per message.
2. Subscriptions – paid subscribers are able to earn Triffic Miles faster than free users.
3. Hotel and Taxi bookings – it's possible to book through the app.

Also, the business is HUGELY scalable. We can launch in pretty much every country on earth – even Antarctica!

We also have @gabriel who will be helping with localization via his company Kotoba Translation. Gabriel is also an admin on ardornxt.slack – we're trying to keep everything 'in the Ardor family' so to speak!

J'adore Ardor!
Elizabeth, the soon-to-be director of the ANG (Ardor and Nxt Group), conducted an excellent interview with Coinerz CEO James Malach during Ardor Days, check it out below.
FRAS COIN: Official UBER GRAB Partner

Last week Indonesian PT. Frasindo Lima Mandiri pre-announced their ICO! It is planned for February 1st.
Frasindo is an up and running company, authorized by the Indonesian government as an official partner of UBER, GRAB, and GOCAR in Indonesia. They also rent out cars. Their whitepaper is an intense, colorful 78 pages read.
FRAS writes in their whitepaper:
We at PT. Frasindo Lima Mandiri thinks someone has to begin the principle of trust and transparency in blockchain communities, in the hope of pioneering the first truly open & transparent company, as well as setting standards for all other new ICO and Crowdsale projects.

Each of PT. Frasindo Lima Mandiri's brands and products are positioned and well-planned to have a FAILPROOF capability, not only giving advantages and fun, but also will generating lifetime income for its coin holders.

Each brand and product will be connecting to each other, and have short, medium, and long-term sources of income. This is very valuable and rare opportunities that are rarely opened to the public, and it's often unreachable by majority small and medium supporters in the world.

The whole company is fully cooperating as a use case of blockchain tech, guided by the NXT Foundation to use the full extension of the proven NXT ARDOR IGNIS features.
It's not that Frasindo can't continue without an ICO. They can. But they have an ambitious goal and vision.
FRAS coin has not yet been approved and contracted for an Ardor child chain, but they are currently in talks with Jelurida.
Follow their twitter
Whitepaper: More info
Website: https://www.frasindo.com/
Ardor Featured by Ironwood Research Group
An investor's guide to Ardor was published by the Ironwood Research Group last week. The report highlights the scalability and positive outlook of Ardor.
All about NXT:
MyNXT Wallet Closed on December 31st
Many MyNXT users discovered that their MyNXT wallet was closed. We announced it months in advance, but many missed the message. For the next month, ONLY, Vanbreuk will help users who did not transfer their NXT assets. PM Vanbreuk in Nxtforum.
Vanbreuk – During this month I will take care of requests from myNXT users who did not transfer their NXT/assets or download a backup from their myNXT wallet account, manually recovering their information from the database. They should PM me in Nxtforum or send me an email to vanbreuk at gmail dot com with their request, and I will reply with instructions. I'm solving the cases in order of arrival.

However, this cannot be sustained indefinitely since there are server costs and time involved. I understand that users did not see the email or did not visit the community for months, but I'm currently delaying important tasks to attend to these requests. If after the end of January there's still any requests to recover accounts with a significant amount, I can discuss the case with the user, but at least I'd need to charge a fee to cover costs.
Are you thinking about having an ICO? Worried about the legal stuff? Understandable, you should be. Then you might want to know about SICOS. Co-founded by Travin Keith, members of ANG and SICOS helped Jelurida with their Ignis ICO. They just announced last week that they are now ready to take new clients.
SICOS wrote:
SICOS, the company that helped Jelurida with their ICO, is more than open to helping ICOs launched on Nxt or Ardor. We're still in our early stages and Jelurida was our first client, but we are progressing nicely. SICOS is also a member of ANG.
Nxter supports all community initiatives that help and grow our ecosystem. With Travin on board their clients are not only guaranteed quality legal advice but also knowledge of the Nxt and Ardor platforms and every feature built in, such as the crowdfunding feature or the asset exchange (issue ERC20 like tokens on Ardor in minutes, with few clicks), pay dividends to approved holders or/and control who can trade them on the decentralised Ardor exchange against child chain currencies, or on centralised exchanges, when they are ready to launch the markets.
Reminder: If you run a project related to the Nxt or Ardor platform and want a mention on the Nxter site and newsletters, don't hesitate to contact us.
MEETUPS
Romanian Meetup Coming Soon
The first blockchain Meetup in Romania is on January 12th at the Hotel Crisana in Arad. The presentation will highlight how the blockchain can be used by businesses and will include a presentation by Ardor!
It was annouced:
The Romania´s meetup is ready: https://www.meetup.com/Meetup-de-Ardor-Platform-in-Arad/

If you are nearby, join us!

This event would not be possible without the sponsors: Hotel Crisana Arad: http://www.hotelcrisanaarad.ro part of the Gastrotur SRL conglomerate. Thanks for them and for having the vision about how the blockchain tech will improve their companies. They will provide us with one of the best conference room in town.
It will be an introduction to Blockchain technology and a presentation of the Ardor Platform: https://www.ardorplatform.org

A laptop is recommended so we can make some hands-on tests. Downloading the latest version of the Ardor platform is highly helpful: https://www.jelurida.com

Once a test account is created, you can use the following faucets to get some testnet Ardor and Ignis (thanks to the community member @sergei)
https://www.ardor.world/en/faucet_ignis/
https://www.ardor.world/en/faucet_ardor/

Developers, analysts, software architects and Blockchain enthusiasts are welcome.

At the end, we will have time for some networking.

This event is sponsored by Hotel Crisana Arad: http://www.hotelcrisanaarad.ro part of the Gastrotur SRL conglomerate. Thanks for them and for having the vision about how the blockchain tech will improve their companies.
Baytown Meetup February 2nd
Elizabeth Mong, the new ANG director, announced that Baytown, Texas, will host a blockchain Meetup on February 2nd. There will be an introduction to blockchain technology. Be sure to bring your laptop as there will be time to interact with functional blockchains.
Elizabeth wrote:
We have another Meetup scheduled for February 2 in Baytown, TX hosted by @cerebralc3
• What we'll do:
Introduction to blockchain technology and how it applies to business. Both businesses and software developers will find a place in this emerging field. We hope to facilitate the future applications from both points of view.

• What to bring:
Bring your Laptop or Android Tablets and we will download and explore a functional blockchain.

Downloading the latest version of the Ardor platform is highly helpful: https://www.jelurida.com

• Important to know:
We are all here to grow and learn. So share your insights.
Meetup in Central Pennsylvania
Elizabeth Mong will personally host this Meetup on February 1st. The presentation will include an introduction to blockchain technology and how it applies to businesses. Bjorn of the Janus team might attend so bonus coverage for Janus and their platform.
Elizabeth wrote:
Another Meetup scheduled in Central PA USA hosted by – well, me 🙂 https://www.meetup.com/Blockchain-for-Business-by-Central-PA-Ardor-Nxt-Boosters/events/lsgsdpyxdbcb/

• What we'll do
Introduction to blockchain technology and how it applies to business. Both businesses and software developers will find a place in this emerging field. We hope to facilitate the future applications from both points of view.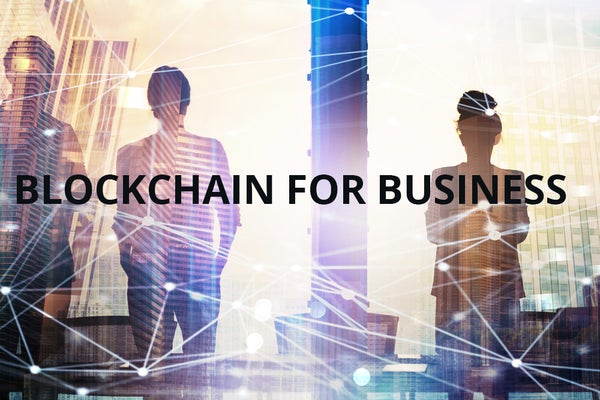 bjorn_bb
@Elizabeth I may attend this with a guest, perhaps open up some new interest in Janus tokens as well. And answer any questions if you need help. I calculated it is a 5 hour trip for me. I will speak to Alphonso, one of our team, he is in Philly. See if he can attend as well.

We can at the very least explain to new users how we use blockchain in business daily from payroll, to sites, and more.
Here is the developing ANG Calendar to keep track of events and Meetups:
https://teamup.com/ksv4ccmkufbpbqp86o
Hyperledger Meetup Berlin #02
February 2nd will also see the second Meetup in Berlin. Travin Keith will host a segment.
They wrote:
Dear Blockchain Enthusiasts, Entrepreneurs and Industry Executives – hope you all had a great start into the new year. We all know 2018 will be exciting for the Blockchain. Cannot wait to see where the journey takes us!

18:30 Q&A with Travin Keith

– Travin Keith is a professional involved in multiple projects in the blockchain space. He is the Managing Director of Agavon, a company that provides consulting services to help companies decide whether to use blockchain or DLT services or not, as well as to aid on which solution to use. Agavon is also a member of Hyperledger and Travin is an active contributor and collaborator in the Marketing Committee and its various Working Groups, as well as a co-author of An Introduction to Hyperledger, formerly known as the Hyperledger White Paper.

He is also a Co-Founder of SICOS, a company looking to improve the best practices in the ICO space for both utility tokens and securities.

In the past, he was the creator and former director of the Ardor and Nxt Group, though he still maintains an active role in the community through his companies. During his presentation, he will be showing a partial demo of one of his projects that will be highlighting the connection between private chains, such as those using the Hyperledger frameworks, and public chains such as Ardor.
The AE
Janus is looking into being listed on the AEX exchange. Since they already have support for Ardor and Ignis, it should not be difficult for them to add Janus. You can buy and sell Janus using IGNIS and the BITSWIFT child chain currency on Ardor's decentralized token exchange. You will also be able to buy and sell Janus and any other asset token (Nxt and Ardor's ERC20 equivalent) with the EUR pegged AEUR tokens as well as any other child chain token that will be launched on the Ardor Platform in the future. This is the backbone of a new decentralized interconnected blockchain economy, welcome to the Ardor platform!
One of the Janus community has submitted/is submitting an application to AEX.com for Janus listing @qiwoman can confirm this, her husband is fluent in Chinese. We are hoping since they should have both Ardor and Ignis that it would be an easy add. In the event this actually does occur, it would not be unwise to give them some volume, we have a lot to offer new users, especially this coming year. Volume would definitely help, and C-Cex right now is basically frozen.

Scrapers

We are working on some last minute user side improvements for our first media scraper site launching most likely the last week of this month. I mentioned this in the past, but our new media site will be catered towards politics, and include an action based utility token model. It will be very apparent to anyone in blockchain that uses this site.

The current workload for JNSHash is this:

Get town electrical approval for minimum 400 amps service up to possibly 800 amps (if they agree).
Sign the new lease, paint the cement floors for dust protection, install all the outlets and racks + rigs, get internet connection and switches programmed.
Load balance all rigs/racks/equipment and install cooling fans on opposing sides of the new building.
Bjorn has myself, Tj, a new veteran electrician, and several family members working on this.
Begin mining and keep scaling hashpower up, begin JNSHash and scale this up as well.
If everything comes together this coming week we should be starting payouts by months end, our team is in a frenzy to get this going again.

Yours in business,
– The Janus Project Team
Asset Id on ARDOR platfom: 4348103880042995903
DEVELOPMENT
About Ardor Forging Fees
This week some eagle-eyed Ardor users noticed that there can be a discrepancy between the sum of column fee and the Forged Fees Total. Some blocks reward not only the actual block forger but also the forgers of previous blocks.
This is done to prevent big stakeholders from predicting when it is their turn to forge and then submit their transactions in order to get back the fee or even offer other users to forge their transactions and pay them back some of the fees.
Therefore transaction fees are split over several blocks, just like with Nxt blockchain.
Lior Yaffe:
For parent chain transactions there are no back fees. For ChildChainBlock transaction each of the last 4 forgers receives 25% of the reward. We don't want big forgers to predict when it's their turn to forge and then submit their transactions in order to get back the fee or even offer other users to forge their transactions and pay them back some of the fees. Therefore we split the transaction fee over several blocks. It actually works this way also on NXT for several years.
Ardor Lite – Android App on Google Play
Ardor Lite has been released for main net. This is a basic 3rd party developed lite wallet for the Ardor blockchain with local signing of transactions, so your passphrase is never sent over the web. You can send/receive tokens on any of Ardor's child chains and perform cross chain exchanges.
Features:
• Local signing
• Contact saving and naming on device
• View recent transactions and balance on any chain
• Barcode scanning for passphrase login
• Custom node to connect to
• Barcode generating and scanning to send/receive
• Ability to save passphrase on device protected by your fingerprint
• New account generation and automatic screenshot saving of the information
Developer mrv777 wrote:
Just added mainnet functionality yesterday. Have to fix the qr code today, my app is built with Ionic 3.

It still is beta since mainnet just launched with finalized code for me to update the app.

Hoping to release version 1.0 soon though. It just contains the basic functionality that people should need. That was my idea with it.
Download here
Ardor.peerexplorer – A Tool to Explore the Ardor Blockchain
Ardor users have a nice new tool to explore the Ardor blockchain. The UI is nice and this is a great way to explore who is running an Ardor node across the globe. A great treat for advanced users who are looking for specific IP's to work with.
Complete Guide to Forging ARDR with a Raspberry Pi Computer
One of the best things about PoS chains like Nxt and Ardor are how light-weight and easy to run a node is. For those who want to run a node and forge, with a balance over 1000, this tutorial explains how to set up a full node on a simple Raspberry Pi. Knowledge of SSH and LAN are required.
Ardorer writes:
The following is a guide to help you set up an Ardor forging server. It is being written to target some of the latest Raspberry Pi single-board computers. The objective is to start with a spare/new Raspberry Pi and set up the forging server from scratch via a "headless" install. This means that you will not need to connect a keyboard & mouse or monitor to the device. But you will need to communicate with it from another computer – this will be called the "primary computer" from now on. This communication will be done via a protocol called Secure Shell or SSH. So both the primary computer and your Raspberry Pi need to be connected to the same Local Area Network (LAN). I.e. they should both be connected via Wi-Fi and/or Ethernet to the same router.

This guide is heavily inspired by the following guide for setting up a NXT forging server on a Raspberry Pi 2 – https://www.nxter.org/how-to-set-up-a-nxt-node-on-a-raspberry-pi-2/.
NXT IN THE MEDIA
Lior Yaffe in Medium – Ardor Launch – Update #1
Ardor was successfully launched over a week ago now. As always with new releases, bugs were identified and fixed. Lior explained why Poloniex trading of ARDR went down and mentioned the dangers of not updating the Ardor client quickly enough.
Lior wrote:
Ardor has been in design for over 2 and half years and in development for at least 18 month, this is a long term strategic project for Jelurida which will surely disrupt the existing blockchain industry. We are taking our robust and stable NXT POS technology to the next level by solving the Blockchain Bloat problem and later in our roadmap also various other scalability limitations. This is not a Whitepaper this is a working product!

As expected with this type of complex blockchain projects, some bugs were identified and fixed, as a result we quickly released version 2.0.10 which is a mandatory upgrade. We urge forgers to upgrade but there is no practical way we can force them in such truly decentralized system.

Some nodes which did not upgrade on time were left on a fork including, unfortunately, the Poloniex node thus causing issues with deposits and withdrawals. This is unfortunate but it is their responsibility to update their node.
Benzinga – Blockchain As A Service Takes Shape
This article about the growing world of Blockchain-as-a-Service (BaaS) mentions that Ardor has a good chance of overtaking Ethereum as the go-to BaaS platform. This claim is based on the easy and simplicity that developers and businesses can implement and deploy on the Ardor blockchain, compared to the massive programming language that is Ethereum's Solidity.
They wrote:
One such simplification lies in the bones of the system. Ardor allows development in Java, which means developers don't need to go through the laboriously long route of learning Ethereum's Solidity programming language before they can build BaaS apps that interact with various APIs. The fact that the underlying NXT platform has been operational since 2013 also serves to remove skepticism from the minds of interested businesses.

Another reason Ardor has decent chances of overtaking Ethereum as the go-to blockchain as a service platform is that it uses a parent-child architecture. Existing blockchain networks such as Bitcoin and Ethereum are suffering massive scaling challenges as more people use their networks. The endlessly growing sequence of blockchain blocks make it more data intensive to confirm transactions as the file size continues to grow.

In the parent-child architecture, all transactions are processed and secured by parent chain forgers. Even though the child chains are tightly integrated into the main chain, they can be pruned off to reduce blockchain bloat without damage to key data stored on the parent chain. Even Ethereum cofounder Vitalik Buterin and founder of the Bitcoin Lightning network Joseph Poon are exploring Plasma, a model that scales blockchain by building child chains on a parent chain in order to "reframe all blockchain computation".

Features like child chains and java integration allow for the ability to issue and trade assets on an exchange, run public or private pools, set conditional transactions, setting up multistage security, and sending encrypted messages. Despite the continued volatility in the blockchain space, and all the questions still surrounding where this new framework fits into the current business and economic paradigm, Jelurida and Ardor are already bring the decentralized future into clearer relief.
Stocksgazette – Good Reasons To Keep An Eye On Ardor (ARDR)
More attention is given to Ardor and how it is the ideal business blockchain if you are a small to medium business. Highlights include the parent/child chain architecture and the following scalability of the Ardor blockchain platform.
They wrote:
It will solve the issue that users have of storing and processing large amounts of data that aren't important on the blockchain. Ardor can achieve this by separating the tokens used for normal transactions from those allocated to provide blockchain security.
Ardor platform has a special parent-child chain architecture. This makes it possible for them to create their products and services utilizing child chains while also relying on the security provided by the parent chain.
The platform makes use of the Proof-of-Stake consensus algorithm that removes mining competition. Thus the nodes can use low energy and some economic

Its Child chain transactions can be eliminated from the blockchain the moment they are confirmed. This helps in keeping the actual blockchain lightweight and very efficient.
Steemit – 5 High Growth Potential Altcoins for 2018: Part 1 – Ardor
Ardor is the first coin mentioned in this series on platforms that the author believes will have big growth potential in 2018.
@acelad wrote:
I'm writing a series on 5 coins (in no particular order) that I believe have big growth potential in 2018 and beyond, along with my reasoning. Part 1 is all about Ardor!

PRICE EVOLUTION
Weekly NXT/ARDR/IGNIS Price Evolution
The following graphic shows the NXT / Bitcoin exchange price at Poloniex over this past week:
The following graphic shows the ARDR / Bitcoin exchange price at Poloniex over this past week:
The following graphic shows the IGNIS / Bitcoin exchange price at Aex over this past week:
That is all for this week, Nxters. Make sure you stay tuned next week for more coverage of blockchain Meetups, Ardor updates, ongoing projects, and much more. For those who cannot wait a week to learn more, visit our site. We explain in much more detail about Jelurida and all things Nxt / Ardor / Ignis.
Follow us on Twitter for important breaking updates during the week as they happen. Stay warm and stay informed, dear Nxters. See you back here next week!
Help us grow and help us continue to provide excellent and focused coverage on the ever-growing blockchain space by rewarding us for our efforts. Donation address: NXT-TK9J-MEKH-MUP9-HFCH2 / ARDOR-TK9J-MEKH-MUP9-HFCH2.