August 2017 (IV)
Welcome again, fellow Nxters! As Summer continues so does the news in the exciting world of the blockchain space. As we continue to be the go to source for all things Nxt and Ardor we, as always, have news and information to enlighten and inform any reader, no matter if you have been using Nxt since 2013 or if you are a new reader who wants to learn more about the growing influence of Nxt and Ardor in the crypto space. This week we talk about a new partnership for Jelurida, IGNIS, remind you of the security of the light client, and showcase many examples of our platform in the media.
NXT COMMUNITY
NXT AE
DEVELOPMENT
NXT IN THE MEDIA
PRICE EVOLUTION
This week's newsletter is put together by James, jose, apenzl and rubenbc.
---
NXT COMMUNITY
IGNIS ICO – New Jelurida Partnerships
Jelurida announces a new partnership with a PR firm and a Financial advisory firm in order to grow awareness of the ICO and the brand that is Nxt / Ardor / Ignis.
In their own words:
We are extremely excited to announce the signing of our partnership with Blonde 2.0, an award winning PR agency specializing in blockchain marketing, and Tel Aviv Capital, a leading Financial Advisory firm, who will help us lead IGNIS's crowdsale, the first of many exciting projects.

Our new partners are going to lead with us together, what we believe to be a very successful crowdsale. Stay tuned for more information and publications reporting on how we are shaping the crypto world. To learn more the IGNIS crowdsale, visit: https://www.jelurida.com/ico
Ignis ICO has been listed on pages as www.coinschedule.com and https://tokenmarket.net
Live stats:
[NXTBridgeICO-header]
[NXTBridgeICO-offers]
[NXTBridgeICO-stat]
Live data from the Nxt blockchain

The Story of Round 1 of the IGNIS Crowdsale
Lior Yaffe (Riker) has posted in the nxtforum. Here is how he experienced the momentous and eventful first week, Round 1, of the IGNIS ICO:
They say necessity is the mother of all invention. By the end of day last Saturday, the developers at Jelurida were facing the grim reality. A single user had bought every exchange offer they published before anyone else even had a chance to participate. Hundreds or perhaps even thousands of participants sitting in front of their computer and waiting for their chance to buy, did not even see it enabled on the user interface before it was all over.
Riker continues to describe how "slightly more than 48 hours after the problem surfaced, and less than 24 hours after coding began, a solution was implemented [by Jelurida] and released as official version of Nxt 1.11.7".
The demand outpaced supply by at least 20x. Still, the process itself became random enough in order not to obviously favor any given account.
Among the commenters in the thread, we find Damelon:
Damelon

Regardless of what may have gone wrong, it is very good to see Jelurida admitting they overlooked something, and making a post about it.

That's good to see and I want to thank you for that.

Distribution is of paramount importance for any healthy market, and that was being messed up. Fair game to MAAC, but not good for the continuing project. It's good to see you addressed it by levelling the playing field.

D.
Jelurida AMA this Wednesday
There will be an AMA with Cryptocopia on the 23rd at 22:00 CEST.
Anyone burning to ask Jelurida relevant questions about Nxt, Ignis, Ardor, Jelurida and the ICO can participate in the live AMA (Ask Me Anything) session hosted by Cryptocopia by signing up for their Slack here. We will be there too of course and make sure to point out the high lights in our weekly news.
IGNIS Already Listed on HitBTC
HitBTC was one of the first exchanges to list Ardor and has now enabled IGNIS – ETH pair, even before the launch of the platform.
https://twitter.com/hitbtc/status/898904197931954176
Today, Jelurida has posted the following on Nxtforum:
The practice of selling futures products has become very common among the exchanges. The listing of the IOU token represents a massive interest in the ICO and the future launch of the Ardor mainnet later in Q4 of this year, but recall that the official JLRDA ICO token is NOT YET tradeable.
Nxt / Ardor in CoinSwitch
Another cryptocurrency exchange lists Nxt / Ardor – Coinswitch
We offer competitive altcoin and BTC exchange rates that update in real time by comparing the best exchanges available, with no fees on top. Our liquidity and expertise in cryptocurrency trading continually improve.
Undervalued Cryptocurrencies: Ardor (ARDR)   
Crypto Coins YouTube Channel writes:
Another episode in my Undervalued Cryptocurrencies series.

In this episode I cover Ardor (ARDR)
Nxter.org – New Channel on YouTube 
We at Nxter are proud and excited to announce that we have an official YouTube channel and will soon be showcasing more original content! Stay tuned.
Useful pages on NXTER.org you may want to know about:
Short descriptions of Nxt features + links to the wiki
Videos about each Nxt + IGNIS feature (relevant for all child chains) are in the works
Spread your knowledge. Be the expert
Asset news and information about the AE
List of top traded assets + further information and charts
Customised asset pages, like this one for ARDR, a service for asset issuers
News overview – latest highlights of the blockchain world
Get a weekly email with the latest news from the Nxt, IGNIS and Ardor community/projects.
Getting started guides, with convenient examples
Resources
NRS news and Ardor core development updates
Nxt gateway for WordPress CMS users
Tip buttons on your WP site
Show asset / ICO info in real-time
Get wallet functionality on your site, show ledger, broadcast any transaction
Cold storage accounts, the ultimate security
https://www.nxter.org/snapshot-nxt-unsurpassable-blockchain-solutions/ 
Learn about the history of Nxt, get introduced to its features and many use cases.
A book by the community, the early experts, and developers, from scratch to the introduction of the Ardor Platform.
Nxter.org continues to grow in readership.
apenzl: we just passed 3K followers on Twitter (2 mins ago). No paid campaigns, no fake accounts, all organic growth. A heartly welcome to all new readers and followers.
You can support our work (as well as the Nxt network) by leasing your NXT balance to our hub: Alias Nxthub1, account: NXT-NYJW-6M4F-6LG2-76FR5.
"Parent – child chain architecture" is the Concept of Ardor
And so, Ethereum came up with the idea of "plasma", a parent  – child chain architecture that can make blockchains scale globally.
It sounds like Ardor, tastes like Ardor, but is it Ardor?
There is a HUGE difference between just "doing child chains" and doing them in a way that has a good security model.

— Vitalik Buterin (@VitalikButerin) August 17, 2017
damelon –

@riker Vitalik knows nxt quite well, so be prepared for some pretty specific counter to that, then Why not get into a technical discussion with him? It will definitely raise your profile if you do that and that will benefit Ardor and Nxt
riker –

I'm sure Vitalik knows NXT well and I seriously doubt his claims about not knowing Ardor. Just not ready to start a fight right now. I'd like to set the timing myself. Perhaps Sunday.

Please consider that Vitalik has a huge advantage on us here, he wrote an academic like paper that nobody understands and nobody tried to implement. We will just get dragged into a flame war.

We can tweet back that "The Nxt security model has been tested in practice for several years and remains unchanged in Ardor." I admit that the nasty remark implying that what we are doing in insecure cannot be left unanswered.
Read Lior Yaffe's recent blog post on the topic of Nxt's PoS security model.
Ardor Child Chains are not Side Chains. They have their own independent token – no locking, fraud proofs, mass withdrawals, etc. is needed.

— Jelurida (@Jelurida) August 20, 2017
Also, for a reminder about Nxt's (and Ardor's) security model for light clients, read further down in this newsletter.
NXT AE
A peek at some of Adel's development and marketing activities from the last week:
We are negotiation with a crypto marketing company who will help us to get onto bigger exchanges and to help create a trading volume for ADL
Our Collaboration Module is being developed and is currently being prepared for an alpha release by the end of September, for testing by the Adel team
A partnership with Jelurida (Ardor Platform company) is being negotiated and will announce this soon, via a joint press release
We are also preparing the legal structure for Adel Phase II. This effort began in March 2017, and we are also in negotiations with a law firm in the Isle of Man to help us finalize this structure.
We have also launched an idea incubation initiative with select members of the community for a confidential FinTech ETH based project in development by the Adel team; @mroene @wolffang @wiremaster are involved for comments improvements.
Our community manager has recently left our team so we are in the process of searching for a new person to help us with our marketing communications, and social media outreach
Exchanges: This week we have submitted an application to the Chinese exchange, Jubi.com. @wolffang is also managing brand new submissions to C-Cex, Binance, and Allcoin this week. We continue to wait for Bittrex on our submission. Any help from the community to get listed on exchanges is greatly appreciated. We offer bounties to stakeholders who successfully get us listed on new exchanges.
Here are the powerpoint slides
[NXTBridgeAssetInfo id=17477397104276156702]
[NXTBridgeAssetStock id=17477397104276156702]
Some users of Bitswift have elected to manually swap over, more power to them. Here is the official guide to doing this. Be sure to accomplish this by Oct. 14, 2017.
In their own words:
Hello everyone, we have some users manually swapping over.  The manual swap details can be found on this spreadsheet: https://docs.google.com/spreadsheets/d/1C9FA7CIhCmR1ii5m3xplS4CKRCio5XLweoPI1GZbBVY/edit?usp=sharing

All manual swaps will be documented here. The cut off date for manual swapping will be October 14, 2017–6 PM EST.

I noticed some orders in the Nxt AE, good stuff
We have already completed one manual swap for a user to help define the process. All manual claims will be published with full transaction details to ensure complete transparency among the unclaimed tokens. Manual claims may take up to 7 days to process. An announcement will be made after the cutoff date October 14, 2017–6 PM EST describing how the remainder of the unclaimed tokens will be handled.
Manual: (manual claiming instructions included on bitswift.press)
[NXTBridgeAssetInfo id=12034575542068240440]
[NXTBridgeAssetStock id=12034575542068240440]
DEVELOPMENT
NRS Update – Version 1.11.8
Jelurida, has released the latest version of the Nxt Reference Software, v1.11.8. The changelog includes:
Release 1.11.8
Change log:
Transaction Scheduler improvements and bugfixes.
Added deleteScheduledTransaction API.
Allow getting all scheduled transactions when no account id is specified in getScheduledTransactions.
Added Scheduled Transactions page. Allow deleting scheduled transactions from the client UI.
Added fake tokens warnings.
Display transactions in the block info modal according to their natural order and mark phased transactions. Added "executed phased" tab.
Added ability to search by block height from the client search box.
Add validate passphrase modal to give users another chance to validate their passphrase after login.
Passphrase recovery tool will now search for a single typo in any position, in case no specific position is specified, and will also work for accounts without a public key.
Updated Android Client App
Along with the NRS, the Android app has an update that provides the same functionality.
Riker: Android app https://bitbucket.org/Jelurida/nxt/downloads/nxt-client-1.11.8.apk
sha256 – 956d4bd2618de91ec984f61776437079a746033294183c8fb08b8cf5b6b2184f
Download the latest Nxt wallet from https://nxt.org/ or https://www.jelurida.com/
MrV777 – Basic Ardor Lite Mobile Wallet
In our second weekly of August, we mentioned that mrv777, community member, and developer, was working on the project of an Ardor Lite wallet for mobile devices. 
Here is an update from the source:
mrv777 – Ardor Lite wallet finally submitted to Apple, hopefully they accept it.

For android users, the wallet is already available and please report any bugs: https://play.google.com/store/apps/details?id=mrv.ardor.lite
This is a basic lite wallet for the Ardor blockchain with local signing of transactions, so your passphrase is never sent over the net. You can send/receive tokens on any of Ardor's chains and perform cross chain exchanges.

Features:
• Local signing
• Contact saving and naming on device
• View recent transactions and balance on any chain
• Barcode scanning for passphrase login
• Custom node to connect to
• Barcode generating and scanning to send/receive
• Ability to save passphrase on device protected by your fingerprint
• New account generation and automatic screenshot saving of the information
Weekly Reminder – Nxt Light Client Security
This interesting conversation between Martis and Riker clarifies many details about how Nxt light client operates – mainly: is the Nxt light client secure? As always, the Weekly Reminder is here to help refresh your memory, dear readers.
martis – @riker "the light client already has some basic "fraud proof" built in since it validates every response from a remote node with other remote *RANDOM* nodes." Correct?

riker – Correct. BTW, this feature was suggested by @cryptkeeper so credits goes to him

martis – So what will happen, if these random nodes will return different data? They will be blacklisted in light client?

riker – When using light client, you see a traffic light icon on the dashboard header, as long as all 3 remote nodes agree on all responses, it stays Green, if there is a 2 against 3 consensus it turns orange and if none of the other remote nodes agree with the response of the main remote nodes it turns Red. Clicking this icon displays the raw data.

martis – sure. But what will happen with my tx?

riker – It is possible for temporary inconsistencies, for example when a light client submits a transaction to its remote node, for a short time the other remote nodes are unaware of the new transaction which may cause temporary Orange or Red that will disappear shortly after.This is an informational feature only, we do not attempt to automatically blacklist remote nodes but you can do it manually.

martis – "it is a practical solution that works quite well but won't help if most remote nodes on the network collude against your poor light client." So this network collude is more theoretical problem? Anyway, if 51% of nodes do not agree, then there is a fork in network, as all nodes check and validate data between each other, and nodes running earlier version, which could be on fork is anyway blacklisted from network.

riker – It is still more risky to run a light client since the attack here is related to the number of nodes which collude against you not to the stake that collude against you and setting up a malicious remote node is cheaper than buying a lot of NXT. But then again, you can always use a full node, it only requires a cheap VPS node (or rasp pi and a solar panel)

martis – sure, but light client use random remote nodes, which have the status of "up to date"? So these node are on correct fork and not malicious?
or there is no blacklisting mechanism, which can find malicious nodes and blacklist them from network?

riker – A remote node can be on a malicious fork and still pretend to the client to be on the right fork. This is theoretically possible even though it is practically difficult to implement.

martis – so I'm saying, that's only theoretically possible. so we can state, that Nxt light client approach is safe, practically. as 3 of 3 RANDOM nodes must be on malicious fork.

riker – It has been in production for a year now, the mobile app has similar guarantees. I can't recall any security incidents around it.

martis – not questioning this :slightly_smiling_face:
just pushing you to explain light node working mechanism and this explanation could be used for explaining others (Vitalik)
NXT IN THE MEDIA
Lior Yaffe – NXT Proof of Stake Theory vs Practice
Riker has written an interesting article for the blog publishing service Medium which(again) clarifies the doubts about the security of the Nxt network. He directly addresses perceived shortcomings of NXT and explains how theoretical issues with Proof of Stake will not manifest themselves on the Nxt blockchain.
In his own words:
In practice, none of the scary "attacks" described by academic research has materialized into a real threat. Simple measures were taken to refute some of these attacks, other attacks turned out to be nothing more than scare tactics.

NXT's proof of stake does have great practical advantages, compared to the Bitcoin proof or work network, which is predicted to consume the amount of electricity consumed by the state of Denmark in the near future and the Ethereum network which will follow suit. The whole NXT network currently consumes as much electricity as a well heated house hold in the state of Denmark.

Furthermore, the proof of work consensus algorithm does not make sense in a private blockchain environment. The NXT proof of stake consensus allows you to set up few account balances and launch a new blockchain in a matter of minutes.

So let's distinguish between theoretical problems and practical solutions. NXT proof of stake works and works well. In fact it works so well that the upcoming Ardor platform security model is also based on the same algorithm.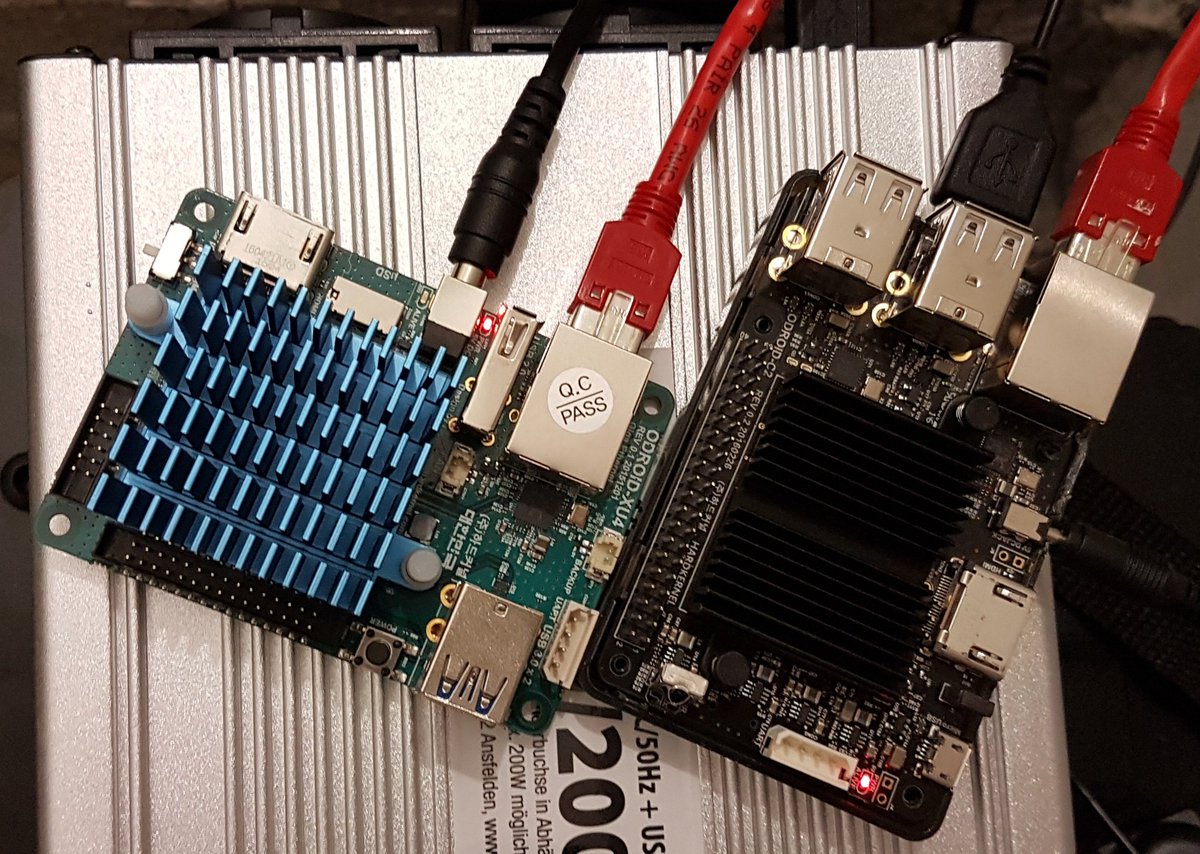 TSYS' n>genuity Journal – Nxt in "Blockchain Boom" Article
Last January we announced that BNP Paribas was experimenting with Nxt.
Last week this article was released about the continued efforts of BNP Paribas:
"Banks and payments companies can realize big savings by employing the technology" –
BNP Paribas, a member of the R3 consortium, has also tested a cross-border payments system for its corporate institutional clients in Europe based on the protocol Nxt, with an aim to start testing it in the United States next year. U.S. Bank has done the bulk of its work with R3's Corda, including working with Credit Suisse on using the blockchain to track leveraged loan transactions, and building out solutions in the trade finance space. Yet the Minneapolis-based bank is also collaborating with Canadian banks in the identity space using Hyperledger Fabric, and is dabbling with Ethereum and Quorum, Swanson says.
Riker:
 Can't say anything about BNP due to NDA
Steemit – Have You Heard Of Jelurida?
Steemit announced the new public license, JPL, and announced updates to the NRS client.
Jelurida has created a new type of "coinleft" license, in the spirit of the GNU General Public License, but better suited to protect the interests of open source cryptocurrency projects.

Starting from version 1.11.6, the Nxt Reference Software (NRS) is the first software to be released under the Jelurida Public License, with the Special Conditions requiring a 10% sharedrop to the NXT holders from Nxt clones.
Read More: JELURIDA PUBLIC LICENSE
Future Internet – Banking on Blockchain: Costs Savings Thanks to the Blockchain Technology
Future Internet highlights the immense cost savings of the Nxt blockchain over a Bitcoin like system.
"Nxt system offers some interesting advantages with respect to the Bitcoin system, such as the potential for reliable instant transactions, increased security, and significant energy and cost efficiency improvements (see work by [29]). In addition, it allows for the processing of up to 367,200 transactions per day. Nxt is resistant to so-called nothing at stake attacks, and since the full token supply was distributed in the genesis block, when an account successfully creates a block, the transaction fees are awarded to that account."
Nxt looked into, in Master's Thesis by Andreas Ellervee, "A Reference Model for Blockchain-Based Distributed Ledger Technology"
Academic analysis of the applications of distributed ledger technology, the blockchain.
Bobsguide – Taking Blockchain Treasury Technology out of the Sandbox
The article from Bobsguide is complemented by a series of great commentaries from Riker.
"Many blockchain use cases which eliminate inter-organisation or cross-organisation trust issues may impact the work of the corporate treasurer,"

Two much-discussed hurdles that are preventing widespread blockchain implementation are scalability and working proof of concepts. This is partly because blockchain applications in the corporate world are still in their infancy, "so it is hard to testify about specific use cases,"

Ardor, a blockchain-as-a-service platform, already offers a solution to scalability and blockchain bloat (a build-up of data making the system less efficient). It also uses features such as decentralised phasing, voting, and trading making it a useful tool for corporates.

Blockchain applications with rich cross platform user interfaces are available now

"Unlike most other blockchain technologies, Ardor and NXT implement a reference user interface for every feature and transaction type they provide. This includes desktop, web and mobile support.

"[The blockchain behind] bitcoin is designed for a single purpose, transfer of value between accounts, all other applications on top of bitcoin use various workarounds to squeeze data into the blockchain not for its intended purpose.

On the contrary, Ardor, based on the NXT blockchain technology, is designed from the ground up for extensibility using a modular transaction types architecture which can be easily adapted for various use cases"
Toutiao – Ardor and Ethereum in S

mart news service that triumphs in China
The company is China's largest mobile platform of content creation, aggregation and distribution underpinned by machine learning techniques, with reportedly 175 million monthly active users as of 2017.
PRICE EVOLUTION
Weekly NXT/ARDR Price Evolution
The following graphic shows the NXT / Bitcoin exchange price at Poloniex over this past week:
The following graphic shows the ARDR / Bitcoin exchange price at Poloniex over this past week:
And that is all for this week, Nxters. Stay tuned next week for more up-to-date coverage on the IGNIS ICO, the launch of Ardor, ongoing projects, and much more. For those who cannot wait a week to learn more, take some time to surf our site. We also have our ICO Coverage series running. We will explain in more detail about Jelurida, Ignis, Ardor, and everything else that is pertinent to this momentous ICO.
Follow us on Twitter for important breaking updates during the week as they happen. Stay tuned and stay informed, dear readers. See you back here next week!